Registrations have closed.
Tetrate Envoy and Service Mesh Immersion Day
848
848 people viewed this event.
Become a Service Mesh Pro and join us for a day of learning Envoy, Istio, and Service Mesh. There will be keynotes, workshops, and more!
About this event
Service Mesh Everywhere
This event will feature keynotes by industry experts and feature workshops to help you accelerate your career and understanding of Service Mesh. One of the most exciting prospects of a service mesh is its ability to help you bridge disparate infrastructure by abstracting the network from applications.
This event will feature 2 tracks.
Track 1: Tetrate Academy Workshops
Track 2: OSS Community Influencers.
Keynotes will be given by: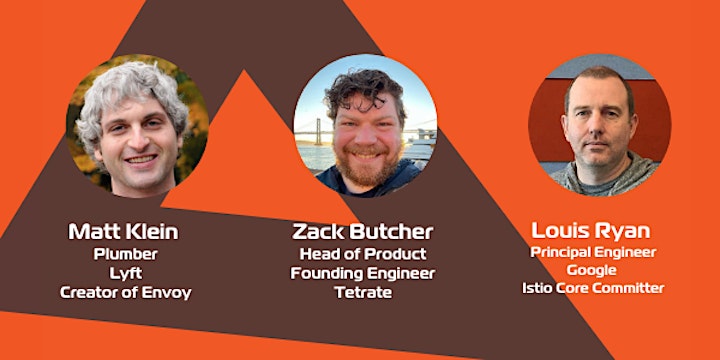 CFP
If you would like to speak at the conference we are taking CFPs for the following topics: Service Mesh, Istio, Envoy, or Microservices Security. This is your opportunity to speak at a premier event before KubeConEU 2022.
Apply here: https://tetr8.io/36UMfPJ

Buy Tickets on Eventbrite
var exampleCallback = function() {
console.log('Order complete!');
};
window.EBWidgets.createWidget({
widgetType: 'checkout',
eventId: '307227865817',
modal: true,
modalTriggerElementId: 'eventbrite-widget-modal-trigger-307227865817',
onOrderComplete: exampleCallback
});